Improving Louisville's curb appeal, one home at a time
Imagine how much better your home could look with a refreshed exterior. Get your free quote today!
Who We Are
We're increasing curb appeal, improving efficiency, and enhancing quality of life one home at a time.
Proudly Made in America

We proudly source materials from the USA and we're committed to following this tradition.

Total exterior solutions

We have solutions for your entire home exterior. Windows are just the beginning.

Nationally known, locally owned

We provide the customer service of a small business backed by a nationally recognized brand.
We give you quality and service that goes far beyond anyone else.
We opened our doors in 2011 with a promise: "Superior Products, Professionally Installed, at a Guaranteed Low Price."
Our quality products, professional installers, and comprehensive warranties ensure that you'll always have peace of mind.
Get a Free Quote
Get your free exterior remodeling quote today.
Window World Gives Back
At Window World, we take service seriously.
For us, service extends beyond the customer — it's about serving the entire community. We believe in putting our money where our heart is, raising financial support for organizations that inspire us to be better people.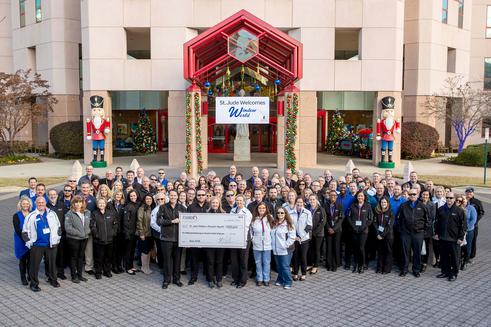 Window World Cares
Window World Cares® is a foundation devoted to raising money for St. Jude Children's Research Hospital®. Since its inception in 2008, Window World Cares has raised over $9 million for the hospital, and we show no signs of slowing down.
We're known for our service — but don't just take our word for it.
We take great pride in delivering top-quality products and unbeatable service. We are respected by customers and experts alike, which is what has helped us become America's largest exterior remodeler. But don't just take our word for it — take theirs.
Find out what customers are saying about our unbeatable service and quality.
I had a great experience with Window World. They came to my house to take measurements and go over the various options. They had tons of pictures to help me visualize certain options. We executed the order and my new windows were placed into their production queue. The actual anticipated delivery/installation date slipped 2 weeks but I'd rather it be a little late than have a rushed job and have problems later. The windows showed up, were installed and we love them. We get compliments on them all the time. It's been about a year since they have been installed and have had 0 issues with them. I recently learned about a rebate program at LG&E. I called up Window World and they immediately sent me all the necessary forms and labels to provide LG&E to take advantage of the rebate. I also like that if/when we go to move, the window warranty transfers to the new owner. It is great to know Window World stands behind their product.
- Joe
Blog
Get design tips, product info, and expert guidance for all things "home."
Special Announcement
To comply with the Kentucky shelter-in-place request, our showroom is currently closed. Please call or email us to schedule a virtual consultation.