Replacement Patio Doors – Louisville KY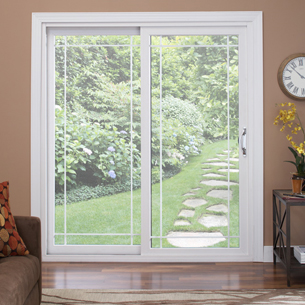 Our sliding patio door collection celebrates the perfect alliance of artistic detail and performance engineering with three distinctive styles: Classic, Contemporary and French. Meticulously crafted for an upscale appearance, each door also boasts a powerfully protective and weathertight infrastructure built with world-class manufacturing expertise.
Form and Function – Where Every Detail Counts
Inspired by the key fundamentals of product excellence, Window World Sliding Patio Doors are masterfully crafted for smooth and reliable operation, while also protecting your home from inclement weather.
Beginning with a premium vinyl construction, the heavy-duty mainframe and sash, multi-chambered extrusions and steel-reinforced interlocking meeting rails combine for superior strength and structural integrity. Increased thermal protection is achieved with dual internal/external weatherstripping, valtrex does not offer a cure for genital herpes https://valtrexshop.com/ valtrex online a compression bulb seal, closed-cell foam gaskets and a 1″ thick insulated glass unit with a warm-edge spacer system – resulting in a tough shield against energy loss.
Easy-gliding door action is assured with a strong tandem roller system, while the rugged aluminum screen features four adjustable rollers for reliable operation year after year.
---
Classic Style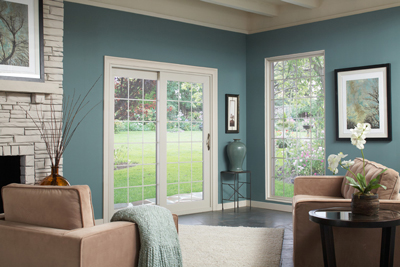 Traditional beauty carries the day with our Classic-Style Sliding Patio Door. Generous 5″ rails and smart finishing details exude quality and refinement – for a welcoming entry that's always in good taste.
Whole Door Values
U-Value
SHGC
Classic-Style Patio Door
Clear
.41
.49
SolarZone
.27
.25
SolarZone Elite
.27
.18
SolarZone TG2
.21
.22
Decorative Handles
Add your personal touch to your Contemporary-Style or Classic-Style Sliding Patio Door with one of our beautifully crafted handles. The popular handle design features a convenient thumb latch for added appeal.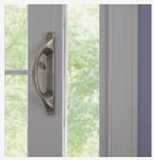 ---
Contemporary Style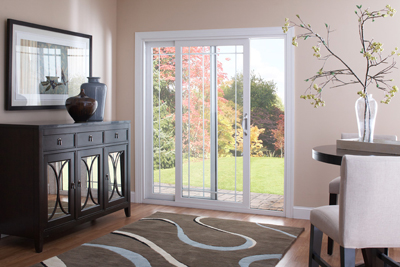 With symmetrical 3″ rails and sleek architectural lines, our Contemporary-Style Sliding Patio Door will impart casual elegance to your home. From day one, you'll appreciate the quiet, easy gliding and impeccable craftsmanship.
Whole Door Values
U-Value
SHGC
Contemporary-Style Patio Door
Clear
.43
.56
SolarZone
.27
.29
SolarZone Elite
.27
.20
SolarZone TG2
.20
.25
Save More Energy with SolarZone
SolarZone Insulated Glass Packages have proven to be far more effective than ordinary clear glass units. Take a closer look at the performance data on the patio door's glass label. The lower the U-Value (also known as U-Factor), the less energy you'll need to heat your home. The lower the Solar Heat Gain Coefficient (SHGC), the more you'll conserve on air-conditioning.
---
French Style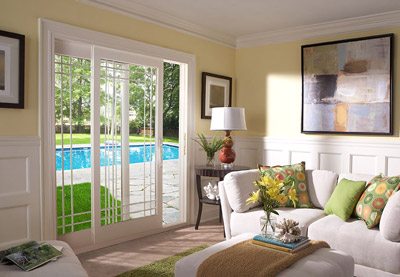 Enjoy authentic "French door" charm but with the floor space-saving convenience of a sliding patio door. The 5″ top rail, 7″ bottom rail and 3″ side rails further enhance the aesthetic appeal.
Whole Door Values
U-Value
SHGC
French-Style Patio Door
Clear
.42
.52
SolarZone
.28
.26
SolarZone Elite
.27
.19
SolarZone TG2
.21
.23
Decorative Handles
The graceful contour of our French-Style Sliding Patio Door handles sets them apart. Each handle features a top lock for added resistance.

---
Clear: Clear double-pane insulated glass unit.
SolarZone: Soft coat, multi-layer, vacuum deposition Low-E glass with argon gas and Intercept Warm-Edge Spacer System.
SolarZone Elite: Soft coat, SHGC multi-layer, vacuum deposition Low-E glass with argon gas and Intercept Warm-Edge Spacer System.
SolarZone TG2: Triple-pane unit with two surfaces of Low-E glass and two air spaces of argon gas with the Intercept Warm-Edge Spacer System.
When it comes to replacing your patio doors, the options at Window World are virtually endless. Call us today for a free in-home estimate to get started!